Abraham is channeled
through Esther Hicks
This is how Esther Hicks and her husband Jerry looked when I first read some of Abraham's information way back in the late '80s. They and others, brought forth similar spiritual information in a magazine called SPIRIT SPEAKS.
You can see how long it has taken for the general public, which is now in the millions and growing to accept channeled beings and their messages.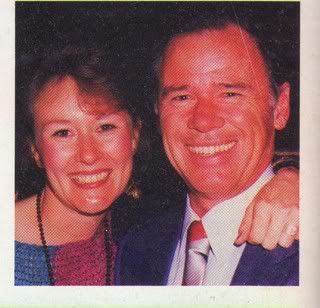 If you are one of those people who recently heard about Abraham and Esther Hicks because of the famous, Secret DVD, you are now on the same path as many of the teachers and experts who were featured in 'The Secret. Many of them read and studied ABRAHAMS' teachings too, along with other spiritual channelers who download similar information from this same wonderful energy, we call GOD or SOURCE.
We are all collectively part of this change, not just these two. Their life work is part of this collective conscious movement. The Law of Attraction draws us toward everything we do. We were drawn to them both, like Abraham was drawn to them too.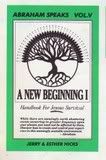 This was one of their first books and how it looked. Lots of other great books have since been written so check out their own site at
The real SECRET - Esther Hicks on youtube
For those of you that didn't know this, the real SECRET was not in the SECRET - it was taken out based on fear. Fearing the general public wasn't ready to understand the real source - Source energy - that GOD's energy speaks through Esther Hicks.
EMOTIONAL ENERGY
YOU ARE GOD
---
---
SPIRIT SPEAKS MAGAZINE
Back in the late 80's and early 90's, a wonderful magazine hit the stands called 'SPIRIT SPEAKS.' This was a magazine I couldn't wait each month to buy from the Bodhi Tree in West Hollywood.
I would read them, over and over again. Such wisdom. It had such enlightened views of the world and how we as human beings interact with each other. I couldn't get enough, or find enough people back then who I could talk too, or who didn't look at me and say, "you're weird!"
We weren't weird, we were just a head of our time - or re-members of a time when we were once spirits ourselves.
It's wonderful how enlightened so many people are today because of this kind of information. Bring it on world... bring it on people.
Spiritual Beings don't judge, because we know there is no right or wrong. It's a wonderful way to live your life.
If you want to know how to teach your kids these same laws, my book SPIRIT BOY shares the same information in a way kids, teens and their parents will understand.